Take your next step in Jewish learning.

Join close to 10,000 students who've already joined our global online learning community.
Everything you wanted to know about Judaism

You've always wanted to learn more about Judaism, but you've never had the opportunity…
You run a hectic schedule, and you just don't have the time to invest in taking your Jewish knowledge to the next level…
You always wanted to connect with other Jews and learn more about your heritage, but you never knew how...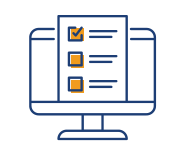 Learn in-depth
Personalize your learning experience!
Take your own notes, highlight text you want to remember & create your own virtual notebook for review.

Get answers
You've got questions? We've got the answers. Get ultimate clarity with live support from expert rabbis and Aish Academy faculty.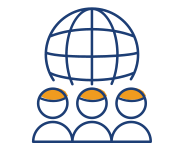 Find meaning
Understand Judaism's relevance in today's world.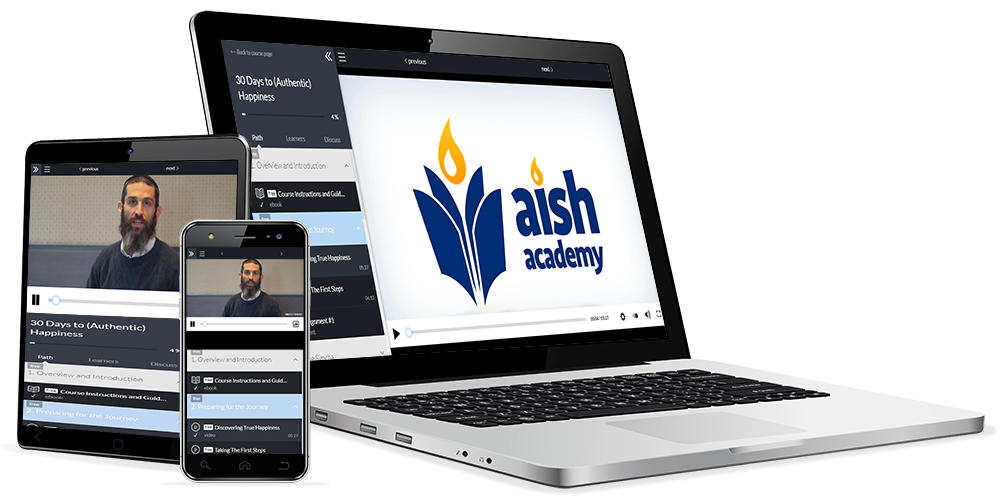 Your time is valuable.

That's why we've designed our courses for real people like you.

Mobile optimization for learning on the go

Short, bite-size lessons that are easy to digest

Long-term access, so you can move at your own pace

Affordable individual courses or monthly packages
Access all courses from $18/month
What students are saying...
"I live in an outlying location with no access to live classes. All these years I have not had the opportunity to improve my knowledge of Torah in any concrete way. I've always felt that there is so much for me to learn, but I didn't have the right method to do it. Thank you Aish Academy for this life-saver."
s. cooper

Idaho
"Learning from books never really spoke to me. I needed something more engaging and then I found Aish Academy! Judaism has come alive for me through its videos, interactive learning tools and the ability to discuss my studies with Jewish learners around the world."
K. Aronson
Germany
"I am moving closer to observance, but there is so much to know and I sometimes feel lost and inadequate. Because of Aish Academy, I now have a place to rely on for thorough, practical information. Finally… this is just what I've been looking for all this time!"
D. Weiss
Los Angeles

Intriguing, Relevant & Deep

Aish Academy's courses are designed for you, whether you are:
A total beginner, taking your first steps towards learning about your heritage
A truth seeker who wants to gain a deeper understanding of certain Jewish topics
A committed or observant Jew who wants to further your Jewish learning
Ready to take the next step in your Jewish learning?